Peace Lives Here.
OTAHUHU COLLEGE
Otahuhu, Auckland
Peace Lives Here.
THE MCGREGOR FAMILY
Glen Innes, Auckland
Peace Lives Here.
MURRAYS BAY PRIMARY
Murrays Bay, Auckland
Peace Lives Here.
THE REICHERT FAMILY
Glendowie, Auckland
Within us as individuals and within our families, schools and businesses.
Pick where you would like to see peace live now.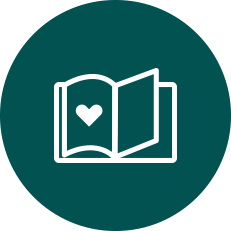 Building a school culture where conflict is dealt with constructively and the wellbeing of students and teachers is maintained.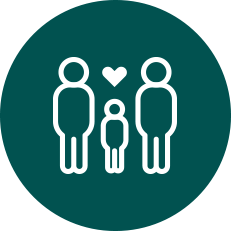 Mindful communication skills for welbeing. Improve relationships to create close and lasting connections with your children.
Deal with conflict in the workplace constructively. A happy, motivated, respectful team generates increased productivity.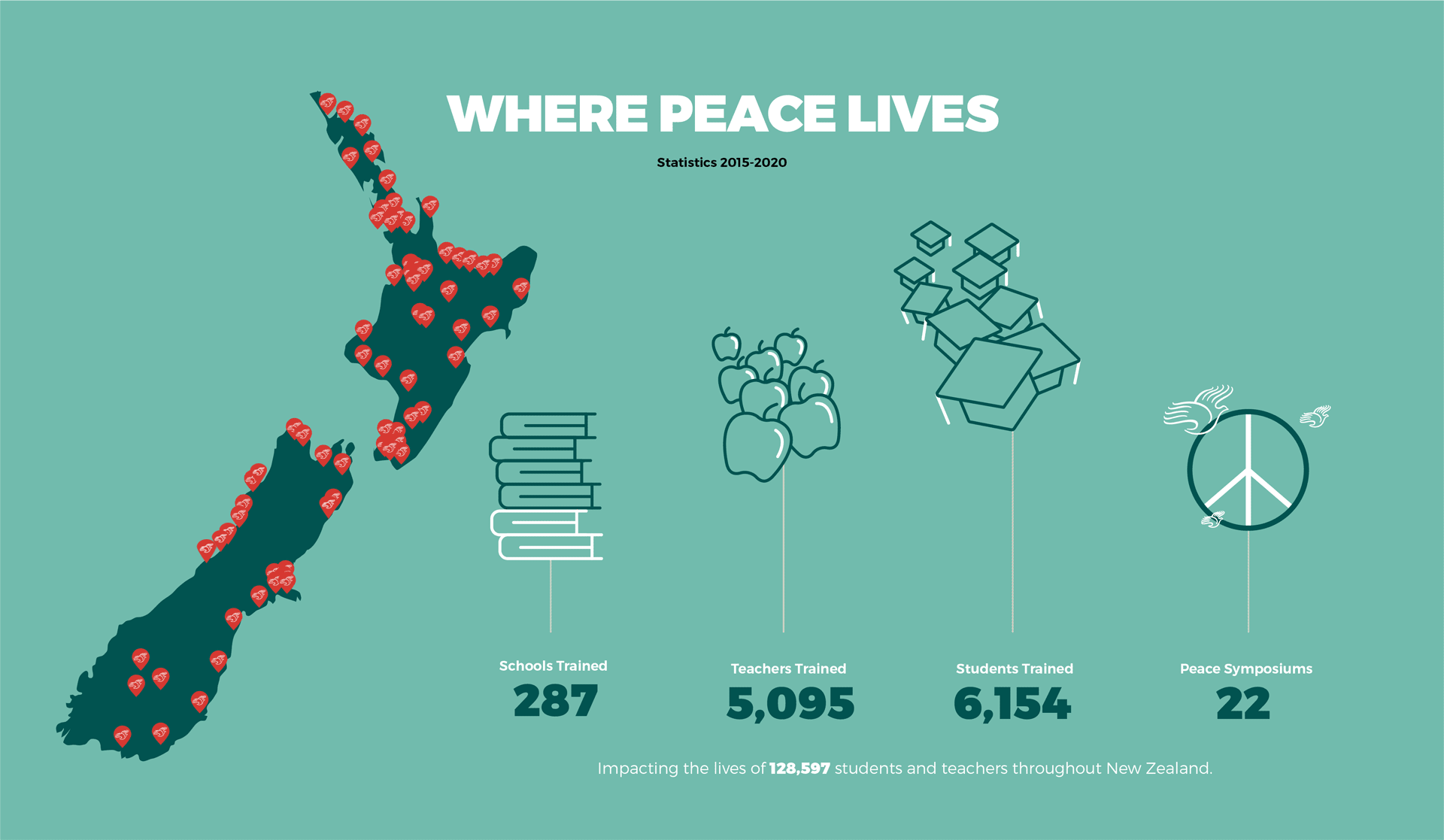 Help Spread Peace
Donations create opportunity… the opportunity to spread peace.
Your donation enables us to effectively deliver our peace education programmes.
Donate Now
Get Some Peace In You
Get involved with
The Peace Foundation
We invite you to become a member and support our important work.
Learn more about our membership options here.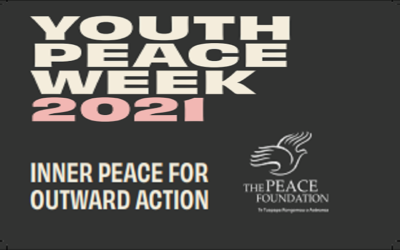 Download 2021 Youth Peace Week Toolkit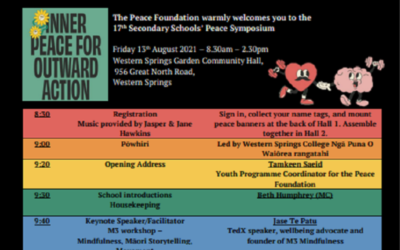 Download 2021 Peace Symposium Programme
Contact us
Keep in touch with email news from The Peace Foundation
We don't share your information with anyone. Period! You'll only receive The Peace Foundation updates, and you can unsubscribe at any time.