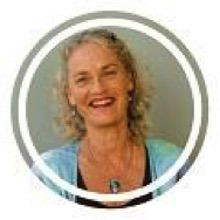 Regions
North Island – Auckland, Northland, Waikato, Hawkes Bay, Bay of Plenty, Taranaki, Wanganui-Manawatu, Wairarapa, Gisborne and Wellington. 
Phone
027 272 9331
Email
christina@peacefoundation.org.nz
Christina Barruel
Co-Manager & Head of Peace Education
Head of Peace Education, Christina Barruel has trained thousands of student peer mediators and teachers during her 25 year association with Cool Schools both as a School Programme Coordinator and in her current role. As Head of Peace Education, she leads a national team of 10 programme facilitators as well as office staff, interns and volunteers. Christina has introduced the Cool Schools Peer Mediation Programme to schools in Fiji, Hong Kong, Iceland, and Los Angeles. During 2018, Christina developed and facilitated a four week practical conflict resolution module for a Level 4 paper at AUT. Components of this module were taught to Japanese students over two days at Hirosaki University in northern Japan.
During 2013, Christina was recognized for her outstanding contribution to peace education in New Zealand and was awarded a Winston Churchill Memorial Trust Fellowship. This enabled her to spend time learning skills and techniques with an organization in Seattle, Washington State, who provide successful peer mediation programmes for schools throughout the USA. In 2015 she was awarded a scholarship from Resolution Institute which enabled her to train and become accredited as an adult mediator.
Christina continues to remain passionate about her work. She considers it a privilege to work in education institutions teaching peaceful conflict resolution and peer mediation skills … what she loves most. Furthermore, she says, "I have the opportunity every day to remind myself… I must practise what I preach!" Christina enjoys cycling, running, Ceroc dancing, yoga and is a sought after marriage celebrant in her spare time. Her social activities with family (grand daughters in particular) and friends, always bring great joy and happiness.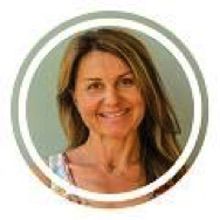 Regions 
Auckland
Phone 
021 464 910
Email
lisa@peacefoundation.org.nz
Lisa Gibson
Family Programme Coordinator/Facilitator & School Programmes Facilitator
Lisa is a qualified teacher, devoted mother of two teenagers, coordinator and trainer of the Peaceful Family Communication Programme. Born in Samoa, Lisa grew up in NZ in a blended, cross-cultural family.
For the last decade Lisa has helped hundreds of families discover more about themselves and develop stronger connections with others through facilitating a variety of educational programmes through The Peace Foundation. She is also a practiced life coach with qualifications in positive psychology and neuroscience. After training as a teacher in New Zealand she felt drawn to live and teach in Europe to broaden her experience and stayed for six years.
Lisa is inspired to make a difference by sharing her experiences and knowledge particularly with families and youth. She wants to create a safer world for young people and help families to create life-long bonds. She feels inspired and honoured to work with like-minded people at the Peace Foundation in their collective desire to create a more peaceful world. In her free time she loves being around family and friends. She also enjoys going for walks, swimming and being in nature.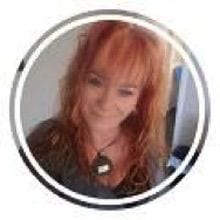 Regions
Canterbury, Otago, Southland, Marlborough, Tasman Bay/Nelson
Phone
021 055 9575
Email
tracy.scott@peacefoundation.org.nz
Tracy started her journey in mediation and conflict resolution over 20 years ago when she started her Masters in Conflict Resolution, Community Change and Civic Leadership from Antioch University in Yellow Springs, Ohio. She worked for 6 years in the United States as a Virginia Supreme Court certified General, Family, Circuit Court Family, Mediator, Mentor and Trainer.
During that time Tracy conducted hundreds of hours of mediations as a Court Certified Mediator and trainings in her role as the Training Coordinator for the Community Mediation Centre, the only not-for-profit mediation centre and leading mediation trainer in South Eastern Virginia. Tracy also presented mediation focused trainings at the Virginia Mediation Network Spring Conference, North Carolina Mediation Network Conference and the National Conference on Community Peace-making. Tracy participated in many professional development trainings at both state and national levels.
Tracy started her passion working with youth when she lead an 8 week training programme for 14 -16 year olds, a court ordered Diversion Programme in Norfolk, Virginia. She ran parenting classes for young men in the Chesapeake Juvenile Correction Services, Norfolk Housing Authority inner city leadership programme trainings and a youth training programme on Conflict Resolution, Mediation and Diversity.
Read more...
When Tracy returned to New Zealand to raise her daughter 14 years ago (who is now a Year 12 Student at Burnside High School), Tracy started Christchurch Mediation Services (New Zealand's longest running Community Mediation Service). She also started her own Training and Mediation Company, Resolve Consultancy where she provides a number of services as a Mediator, Trainer, Conflict Coach and Conflict Consultant. Her passion and commitment to working with youth has grown over the past 14 years. She is in her 13th year of working in the South Island for the Peace Foundation, delivering the Cool Schools and LtPM trainings as well as having developed a youth resiliency program called Voice to Voice that is in its fifth year.
Tracy loves to work in a field and an industry where she believes she can impact societal change by increasing the capacity of youth to manage life's challenges and conflicts which can enhance change and minimise escalation.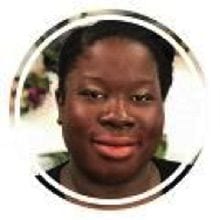 Regions
Auckland
Phone
022 264 0354
Email
andrea.edwards@peacefoundation.org.nz
Andrea's involvement with the Peace Foundation began in April 2018 through volunteering first in the office and then to help with the trainings. As of 2019, Andrea is one of The Peace Foundation's facilitators for the Auckland region. She believes that there is a need to teach conflict resolution skills not just in schools but in all aspects of our lives, she is glad to have the opportunity to work with the Peace Foundation.
Andrea was born in the United States and spent most of her life there until she moved the New Zealand in 2013. From an early age, Andrea's first exposure to mediation and conflict resolution was through her mother, who facilitated mediation training in schools across the country. Andrea's mother even facilitated Andrea's training as a mediator during her time in primary and secondary school. Andrea often jokes that she and her sister were her mother's 'assistants' as they would often help their mother prepare for her workshops and even had the opportunity to attend a few.
While Andrea held an interest in conflict resolution, academically, Andrea's interest was in environmental science. First, she completed a Bachelor of Science in Environmental Science from Spelman College. However, Andrea found that while she was still interested in environmental science, she was more interested in the social justice aspect of it. Andrea wanted to understand the conflict between communities over resources and the unequal distribution of environmental hazards. So much so, that she completed a Master of Science in Environmental Policy and Management from American Public University, where her thesis focused on environmental justice in Atlanta, Georgia.
Read more...
In July 2013, Andrea moved to New Zealand to pursue her doctorate in environmental science. The focus of her thesis is on understanding the influencing factors on the relationship between a community and energy company. Andrea recognizes the presence of conflict in that relationship and the influence of both historical and political factors. After completing her thesis, Andrea hopes to use the skills that she has learned in conflict resolution to help communities, government agencies, and companies to solve disputes over the environment.
When she is not working with the foundation or on her thesis, Andrea enjoys singing with the local choir, writing, boxing, and catching up with family and friends.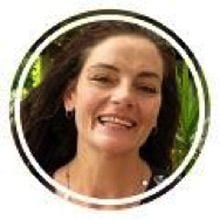 Regions
Auckland
Phone
021 634 192
Email
alathea@peacefoundation.org.nz
Aly has been working in mediation and dispute resolution for over 15 years, directly and indirectly. She is passionate about the benefits of understanding and learning about conflict resolution. Using dispute resolution skills make an enormous difference in our everyday life – at work, school, home and in our community.
She was born in Zambia to New Zealand parents who were working as teachers and trying to make a difference in the world in their own way. She then lived in Rome (discovering pizza!) and then London (discovering cold winters!) before moving to Auckland as a teenager and finally getting to settle down. She studied law in Auckland and after qualifying returned to the UK. She worked as a family lawyer but eventually became disillusioned with the anger, sadness and the acrimonious attitude of clients and the other lawyers. There had to be a better way!
Aly had always been interested in the use of alternative means of resolving disputes and eventually found work as a dispute resolution adviser with CEDR, an organisation in London supporting the use of mediation to resolve disputes in many areas of life. This gave her the opportunity to learn much more about mediation and she volunteered with community mediation services working on neighbourhood dispute and worked for some time in a role mediating workplace dispute.
Read more...
Since returning to live in NZ with her partner and children in 2012, Aly has been involved with the Citizens Advice Bureau, first as a manager of the CAB branch in Onehunga and now as a training facilitator for the wonderful volunteers who give their time to the CAB. Also, very early on, Aly made contact with The Peace Foundation as she was excited to find an organisation that taught dispute resolution skills to school students of all ages. She started out volunteering to help with the training and since the start of 2019 has come on board with The Peace Foundation as one of the national facilitators. She is totally stoked to be working with the awesome team here.
Aly adores being a Mum and spending time with her family. She enjoys walking, kayaking, cycling and swimming. She is very excited about getting the opportunity to work with schools and The Peace Foundation to spread peace and aroha – so needed in our world today.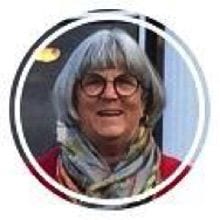 Regions
West Coast of the South Island
Phone
027 755 7800
Email
janzu@peacefoundation.org.nz
Jan is a qualified teacher and has been involved in both primary and secondary schools for 40 years on the West Coast of the South Island. She worked at Westland High School for 33 years and recently retired, both as a classroom teacher and Guidance Counsellor.
Jan became involved with the Peace Foundation when she was teaching peer support, mediation skills and empowering leadership skills to high school students in 1997. It was a unique opportunity to be involved with the Peace Foundation on a secondary level, where soon a programme was designed and delivered to high schools. She is delighted to once again support the Peace Foundation here on the West Coast working with both primary and secondary schools. It is an opportunity to share her experiences and knowledge. Jan believes it is a privilege to work alongside the Peace Foundation.
The West Coast has many opportunities. Jan and her husband live on three acres near the Hokitika Gorge. Spending time with family and grandchildren in Canterbury and overseas, is a priority. She also enjoys time in the garden, spinning, knitting, tramping and cycling.