Youth Peace Week is a fantastic weeklong event, aiming to open discussion in your school and internationally about 'peace' and to create a platform for new and creative ideas for ACTION towards a more peaceful world. Each year, the Peace Foundation provides a new theme for Youth Peace Week that is timely and relevant to the students participating both in New Zealand and around the world. As part of Youth Peace Week, The Peace Foundation provides a toolkit with information about the chosen topic and full of activity ideas for any school or organisation that would like to get involved.
Youth Peace Week is all about empowering people to create a safe world, based on justice and human rights. This week also commemorates Hiroshima Day on 6 August and Nagasaki Day on 9 August to educate people of the consequences of nuclear war and to campaign for a world free of nuclear weapons.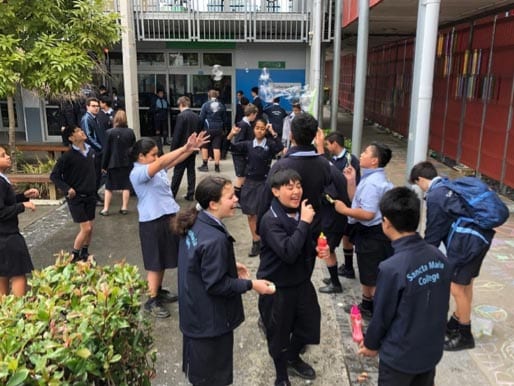 Interested?
Schools, individuals and organisations are able to register via the Peace Foundation website, to keep up to date on Youth Peace Week, receive the toolkit and have the Peace Foundation Youth Programmes Coordinator run a workshop tailored specifically for your school needs.
For more information contact: peaceweek@peacefoundation.org.nz!