The purpose of this programme is to build a network of engaged and connected youth who are leaders in their communities.
We provide participants the resources to promote peace in their own networks as well as advancing their leadership skills. There is great flexibility in the kinds of events that the Peace Ambassadors can be a part of as the programme provides a platform for the ambassadors to lead each other and their communities in change they are passionate about.
The Peace Ambassadors are a youth wing of the Peace Foundation who meet on a regular basis to plan, organise and engage in community activities and events including the annual Youth Peace Week and Secondary Schools Peace Symposium.
The ambassadors give youth insight for the Peace Week theme, structure and promotion, and the information collated in the toolkit; they attend planning meetings with external organisations and also facilitate group discussions at the Peace Symposium.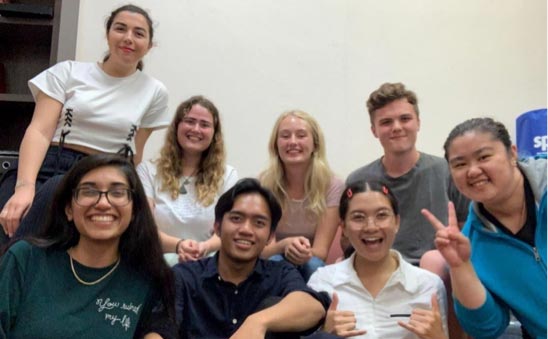 This experience for me is very difficult to explain. It was so life changing, supporting and deep that I don't have enough words to explain how great of an experience I had. I would encourage all of my friends to go on retreats like this so that we can all understand the importance of having a stable and balanced wellbeing. Going on retreats like this gives us a moment to step back and reflect on life and slow down time for a bit. It definitely helped me understand the important aspects of my life and my purpose in life.
What a life changing experience. So grateful for all the skills I've learnt and how much I've developed over the weekend. I can't thank you enough for being such inspirational people.
WayFinder helped ground me and also reminds me of my place in life, my community and how I can help others. It gives me motivation to put my ideas into practice and to do something for the community.
What a journey it's been for the last few days. It was a truly awesome experience. I really appreciate the bonds we've made and the lessons and skills we now have.
The single most valuable thing I learnt at this event was that it is important to believe in yourself and self love. I also learnt that finding your purpose in life acts as a major motivational factor.
Interested?
This programme is available to students at minimum 15 years old.
Leadership Development Retreat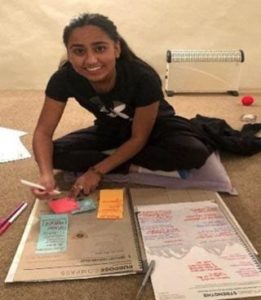 The inspiration for the Peace Ambassador Leadership Development Retreat is Project Wayfinder, a programme that has been developed by Stanford University psychologists and education specialists who have recognised that students who have purpose in their lives are happier, healthier, more engaged and successful than their peers without a sense of purpose. The programme supports students in building lives of purpose by empowering them with the skills, knowledge and confidence to create positive local change and devise solutions to the social issues affecting their schools and communities.
Lisa Gibson and her colleague, Trish du Temple, are trained Project Wayfinder facilitators who attended the Educator Training at Stanford University in July, 2018. They both plan, organise and facilitate the retreat programme with the help of other skilled faciliators.
One of the unique benefits of a retreat opportunity is that participants experience a sense of authentic community by being together in nature (off-line) where they can grow their own self-awareness and learn to look beyond their own needs and develop the capabilities to advance projects that benefit others. It is also a chance for Peace Foundation interns to enrich their knowledge by interacting with students from diverse backgrounds and to have the opportunity to be mentors.
The retreat encourages youth to develop their team work, communication skills and fulfil their potential as young leaders in our communities.
Interested?
Retreat opportunities are given to schools implementing our LtPM (Leadership through Peer Mediation) programme, providing an opportunity for senior peer mediators to further their leadership skills and grow into the Peace Ambassador role. For more information please email: lisa@peacefoundation.org.nz