Teacher Professional Development
Mindful Communication for Teacher Wellbeing
Teachers play an extraordinary part in students' lives. We are passionate about supporting educators to learn techniques that help alleviate stress and increase focus and learning readiness. Mindfulness is a practice that needs to be incorporated into every teachers life. That's why we have tailored a workshop for teachers at all levels: primary, secondary and tertiary.
Participants will learn practical skills for mindful communication with students and colleagues, especially in times of conflict. During the workshop you will top up your conflict resolution toolkit in an enjoyable, interactive way to help maintain and grow relationships with the people you work with as well as those loved ones at home. You will have a taste of how to improve your physical and mental well-being through practicing mindfulness techniques which will leave you feeling more empowered, present and ready to embrace everyday challenges and responsibilities with awareness and confidence.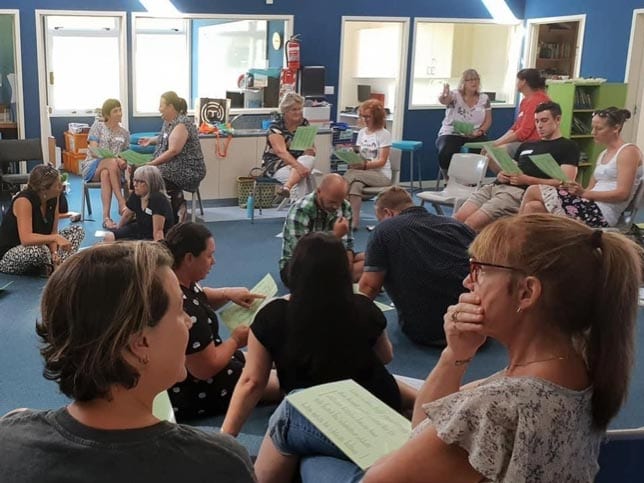 Interested?
The Peace Foundation is happy to tailor a workshop to meet the needs of your teaching staff. This includes workshop duration and content. We can work within your parameters.Fees will vary accordingly.
For more information or to book a training, please contact: admin@peacefoundation.org.nz or phone: (09) 373 2379